Bulletin Boards Ideas, From Rain forest Bulletin Boards to Religious Bulletin Boards
This page contains more general bulletin boards ideas. It varies from rain forest bulletin boards to religious bulletin boards.
Did you create a great bulletin board? You can contribute to this site and help other educators. Use the form on the bottom of the page and share your ideas!
The preschool bulletin boards on this page were created by myself and my colleagues. Sign up to my RSS feed and stay up to date with any additions made to this page.
You can also check out my lesson plans section to find the lesson plans that go along with these beautiful bulletin boards.
ABC Quilt:
Let the children decorate the letter of the week and than add it to your ABC Quilt.
Rain Forest:
Each child drew their favorite most memorable par of the rain forest.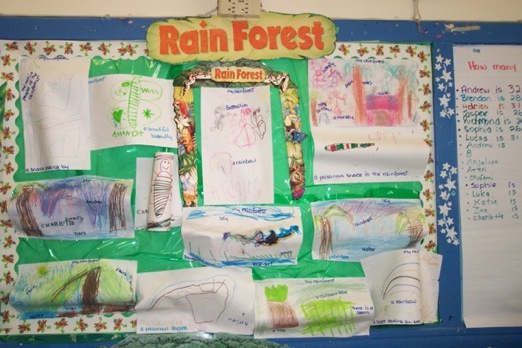 This active display was made by the children.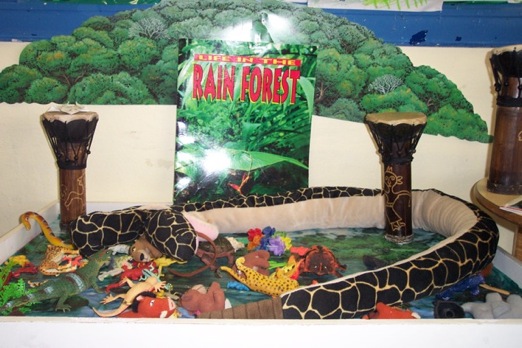 Bible Bulletin Boards:
Each child told us their version of the Ten Commandments. They also had to paint the two tablets and cut them out.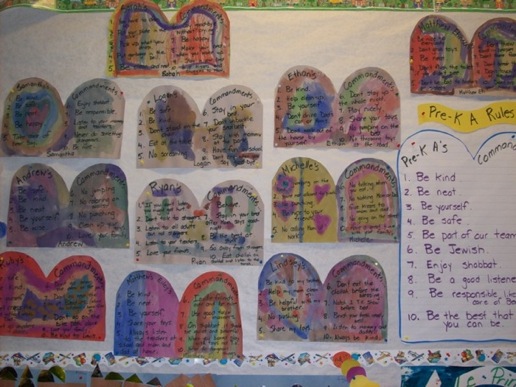 "A Teacher Affects Eternity"