Helping Hands Job Charts
The goal of job charts is to teach children about responsibility and the meaning of sharing the load with other members of our community. This learning begins with our most nuclear community, our family.
The thought that we can all use a helping hand made me come up with this simple and age appropriate chores display.
How To: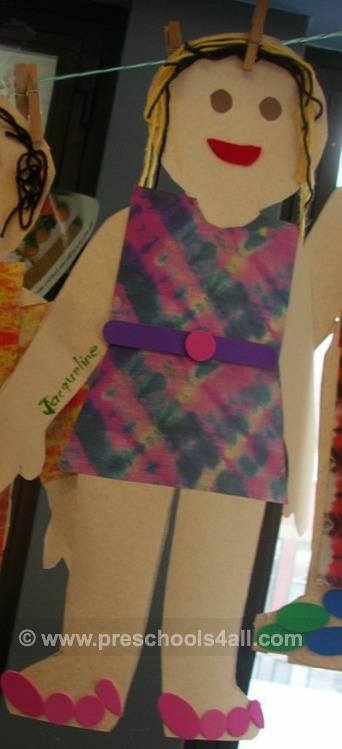 Find a picture of your child.
You can also make a life size cut out of your child similar to the image on the left.
Cut out hands out of paper. (I happen to find mine at the Dollar Store.)
Glue the job images on the hands. (Click here to download and print the free chore charts images.)
Chore Charts Tips:
* Display the job charts at the child's eye level.
* Make the list of chores interactive by letting your child sometimes choose the 'helping hands'.
Here it is:
"A Teacher Affects Eternity"