Sign Up for 'The Preschooler' For Free!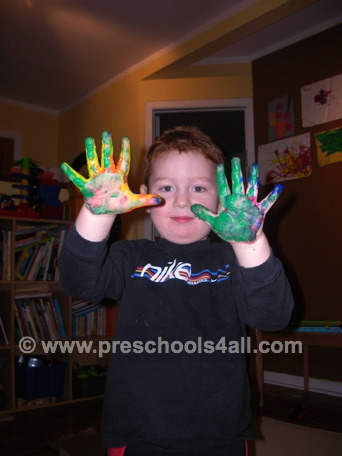 Join my monthly FREE e-zine The Preschooler! If you are a parent or an educator of young children (such as this one on the right)...
... and you would like to learn more about:
1. Ways you can help their development
2. Their learning style
3. Play ideas
4. Activity Suggestions
Subscribe to:

As an actively working early childhood teacher and a parent of two young boys, I am up to date with
1. The latest teaching techniques
2. Current parenting methods.
And I am willing to share all my secrets with you...
...With years of experience in the field I will share with you tons of ideas for easy, creative and meaningful activities for every situation.
I constantly update this site with more fun easy activities and tips for parents and educators. Subscribe to my e-zine and you will not miss a thing.
Subscribe now and you will receive a FREE copy of this over 100 pages printable worksheets for kids. It includes Letter recognition activities, sound recognition activities and writing practice sheets.
Join My Facebook Page and Twitter to share your thoughts, concerns and as a way to keep in touch: