Make Learning a Life Long Skill With...

Mindful Preschool Activities for Modern Mothers and Teachers.
Preschool activities that will do more than just keep your child busy.
Yes, I am one of you. I am a mother of three young, sweet, delicious, love them to death they are driving me insane, yummy boys (that's two of them on the right) and...
I am also a preschool teacher.
In other words, I am the person that greets your (sweet, delicious, love them to death, it is only 8 a.m. and they are already driving you insane) child with a big smile and a warm welcome every morning as they enter the classroom.
And yes, it can be a juggle at times. From organizing activities to reading stories, baking cookies, playing in the park, making bracelets and building tents in the middle of the living room. Life is a juggling act that today's average modern mom (me and probably you too) makes look simple and easy.
How?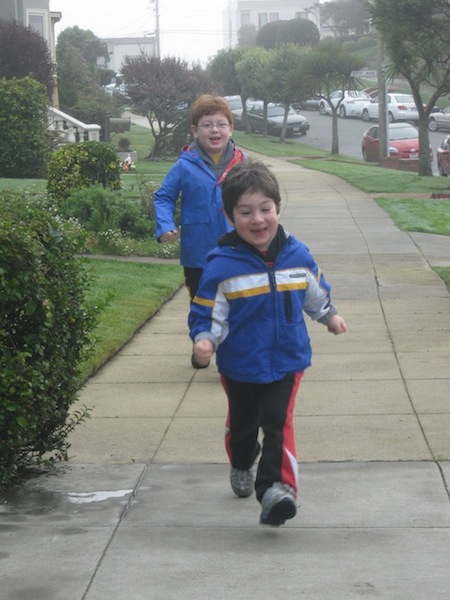 Now, this is every twenty-first century woman's little secret... it is by making the right choices that will save you time and money.
The two things almost every mother and teacher don't have enough of: time and money (that is unless you are one of the lucky ones).
This is where I come in handy and why I created this website...
I am here to save you time and money! (Don't you love me already?)
This website, Preschools 4 All, contains a wide variety of preschool activities that I acquired or created over the years as both an educator and a parent.
Not only will these fun and simple activities save time and money but they will also help you develop your child's life long skills that they will need in order to succeed in school and beyond.
Since I became a mother and a teacher my life motto is:
"Being a parent makes me a better teacher and being a teacher makes me a better parent."
I depend upon and refer to my academic knowledge and teaching skills when raising my own children and creating meaningful preschool activities, however most parents are not teachers by profession so I found myself time and time again helping out parents who were looking for fast solutions or clear explanations about their child's behavior.
Preschools 4 All is my answer to all those questions. It is a tool for parents and educators who are looking for tips on how to raise independent, creative thinkers through games, arts and crafts and play.
Read more about my T.I.M.E. philosophy in this preschool ideas page.
Finding your way around Preschools 4 All
You can always do a search for a word or a phrase directly on the site. Simply type the word you are looking for in the search box.
Custom Search
This site is divided to 4 main sections:
Section 1: Quick Guide to Your Child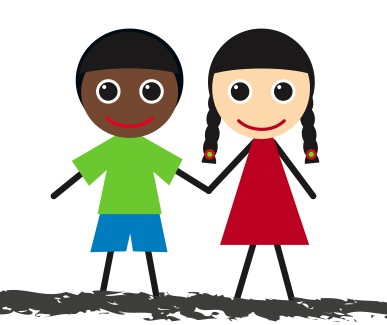 Learn all about your child. What type of learner they are, age appropriate milestones, the theory of multiple intelligences and the importance of play. Read this section and refer to it as often as you need.
You too can become a preschooler expert!
Section 2: Modern Mama!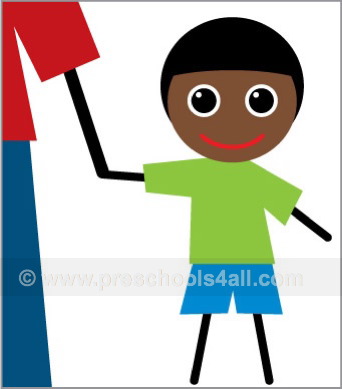 A place to find ideas on how to get your kids to help around the house, make dinner time fun, save money with homemade teacher gifts and make money while working from home.
Be the best mama you can be!
Section 3: My Classroom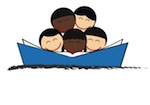 Come and enter my virtual classroom. A place where you will find preschool lesson plans, classroom set-up ideas, bulletin boards, and circle time suggestions.
Grow professionally and develop your teaching skill!
Section 4: Preschool Activities T.I.M.E. includes:
Academic T.I.M.E.
Get your child ready for kindergarten with these easy early childhood educational activities: Pre-Reading, Pre-Writing, Pre-Math, Nursery Rhymes and Printable Worksheets.
Arts and Games T.I.M.E.
A collected of game ideas. From food games, to science activities, arts and crafts and dress-up games. Play games while teaching your child the pre-reading, pre-writing and pre-math skills they require. I divided the sections by the following themes: Fall, Winter, Summer, Painting, Drawing, Holidays, Halloween .
Reading T.I.M.E.
All about why and what you need to read to your child.
Explore different book genres, learn about great authors and more.
Values T.I.M.E.
A section dedicated to preschool activities that will help you in raising children with values such as kindness, hospitality and patience with these bible lessons and bible crafts
Science T.I.M.E.
Help your child on their road to discovery with these easy preschool activities science experiments.
Learn the
basics facts
, about the
animal kingdom
, our
human body
, the
air
we breathe, the
water
we drink, living
plants
and the
stars in the sky.
Staying Connected to Preschools 4 All
Don't miss any preschool activities! There are 4 ways to make preschools4all.com come to you!
1) The Preschooler - This free monthly newsletter comes straight to your inbox. It includes tips and suggestions related to the current themes taught in class. Sign up using this form:
2) RSS Feed - Get Preschools Blog notices at your favorite RSS feed reader.
3) Twitter - Fun and relevant tweets, I like to keep it short and sweet. Reach me directly @all4prek with any questions or comments. (Once you are there don't forget to press the FOLLOW button.)
4) Facebook - Join our conversations, answer the latest poll, suggest preschool activities that worked for you or leave me your comment on Preschools 4 All FB page.
I am always just an e-mail away. You can contact me anytime. I always love to hear from my readers.