Decorative Board Ideas
December Bulletin Boards Ideas
Decorative board ideas for the festive month of the holidays.
The December bulletin boards on this page were created by myself and my colleagues.
You can also check out my lesson plans section to find the lesson plans that go along with these beautiful bulletin boards.
Click on each theme title below to go directly to the bulletin boards.
Chanukah:
Chanukah is also called the Festival of Light. It is a Jewish holiday commemorating the victory of the Maccabees over the army of Antiochus as well as the miracle of the Maccabees finding a small jug of oil which lit the Menorah in the Holy Temple for eight days and nights.
These Chanukah December bulletin boards show the candles, the Menorahs and dreidels.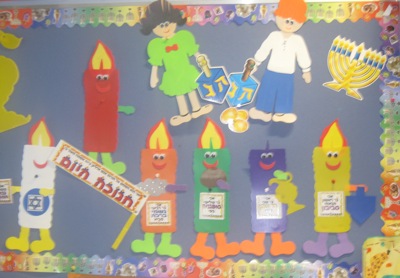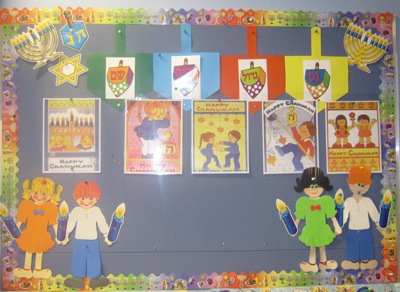 Christmas:
Authentic Learning - Candy Canes and Patterns:
Whilel learning about Christmas, the children were enthusiastic to explore (and eat) candy canes, it was a great opportunity to learn about patterns (red, white, red white) and to recreate their own patterns.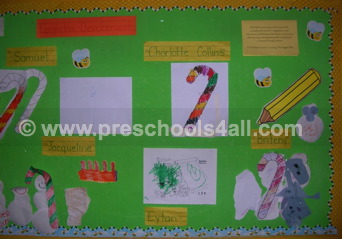 In class experiences display for parents and children to share:
The parents can have a glipse into the class by looking at photos from our daily activities.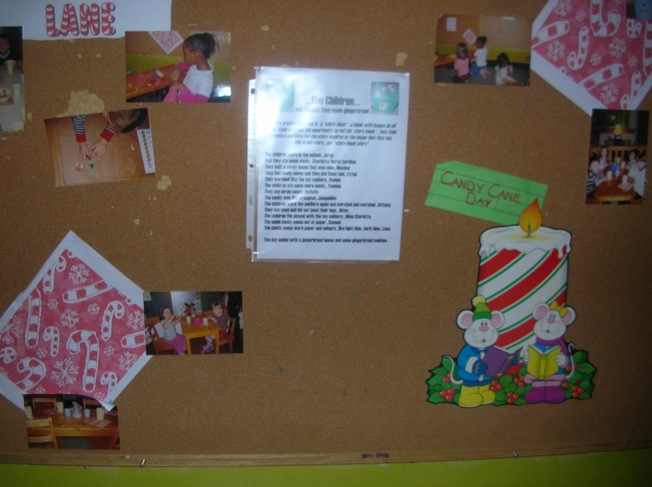 Candy Cane Land:
The children worked collaboratively and created this Candy Cane Land poster. It was a great way to promote team work.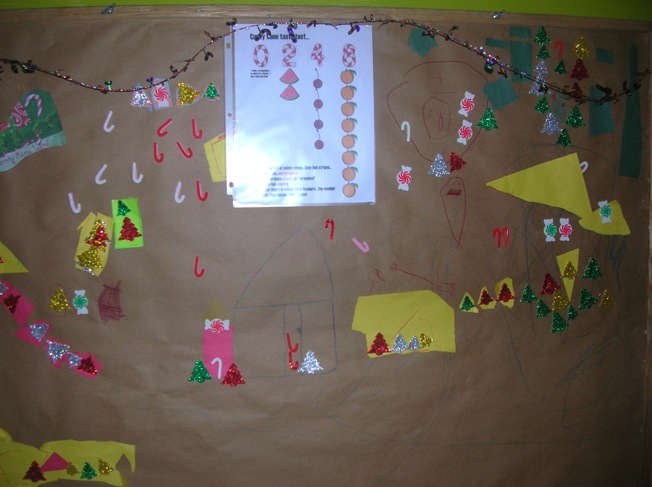 Christmas Bulletin Board Ideas:
A word wall is a great way to expose the children to the theme words. Add papers and pencils near by for an easy wrtiting center.
Christmas Trees:
Winter Scene: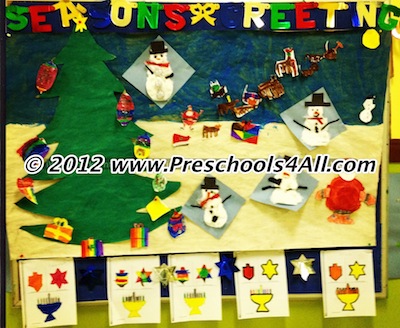 Christmas Tree: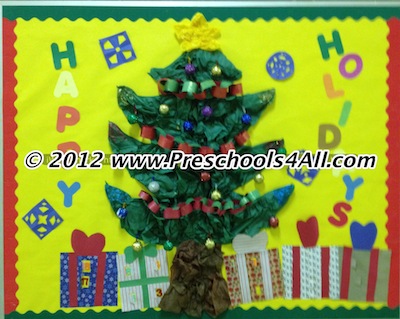 Winter:
Winter scene on material background: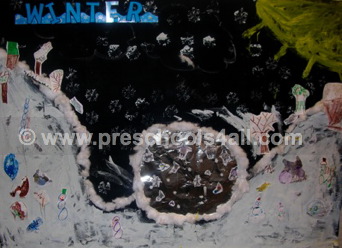 One Little Snowman Fat....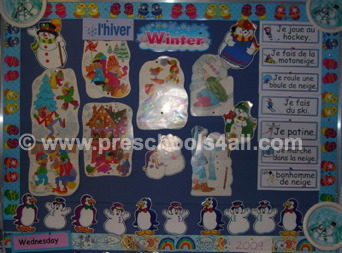 Winter window decorations: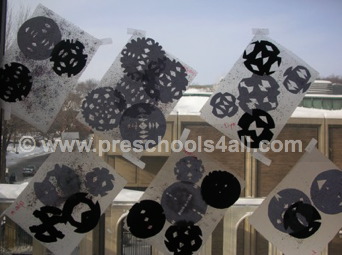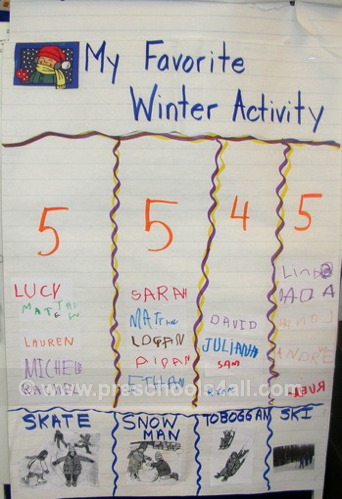 Shapes:
I Know My Shapes!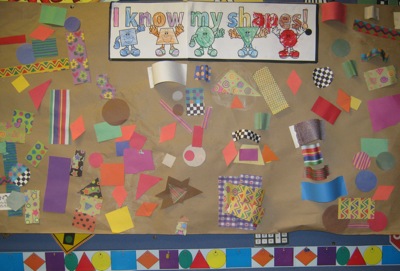 Open ended art: What can we make with shapes?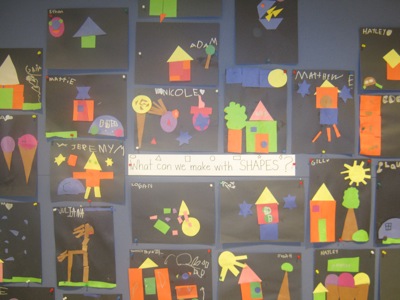 "A Teacher Affects Eternity"