Easter Bulletin Boards
Spring Bulletin Boards, April Bulletin Boards
April is the month of Easter bulletin boards, Spring bulletin boards, Passover bulletin boards and Earth Day depending on your faith and your location in this world.
The April bulletin boards on this page were created by myself and my colleagues. Sign up to my RSS feed and stay up to date with any additions made to this page.
Click on each theme title below to go directly to the bulletin boards.
Easter, Time for New Life
The bulletin boards for Easter focus on celebrating new life on earth, Spring.
Using large black canvas, the children painted, cut up and glued their own trees and flowers. Using material instead of paper is a great way to experience and explore the properties of paint on different textures.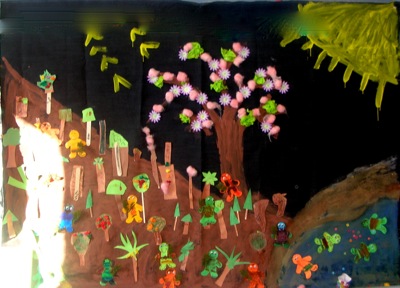 Visit my Easy Easter Crafts page for Easter nests recipe, unique bunny drawing, Easter egg matching game and more.
The next bulletin board was the final class project after we completed learning about plants with these hands on kids science experiments.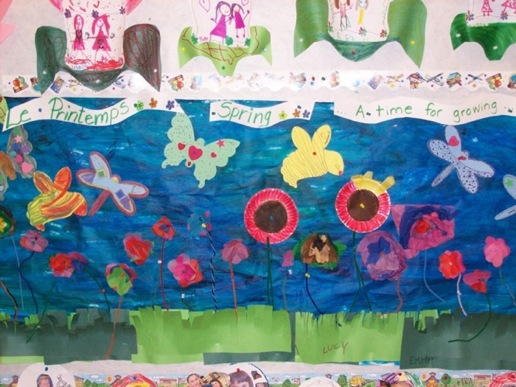 Passover:
Family Sitting around the Seder Table: (Sorry the image is so dark)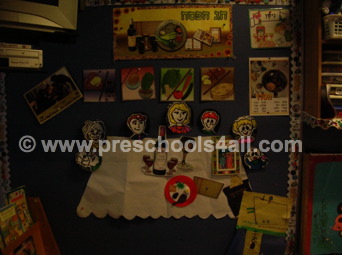 The Jewish People Crossing the Red Sea. (Each child made themselves.)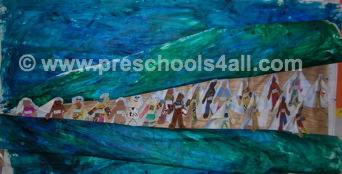 Visit my Passover Story lesson plan page where you will find the big ideas, class activities, books and music suggestions.
Earth Day:
We divided the class into groups of four. Each group was responsible for their own quarter of the world. Working in groups is a great was to encourage collaboration, listening, communication and patience.
Each child dictated what they wish for the earth and how we can help make it a better place.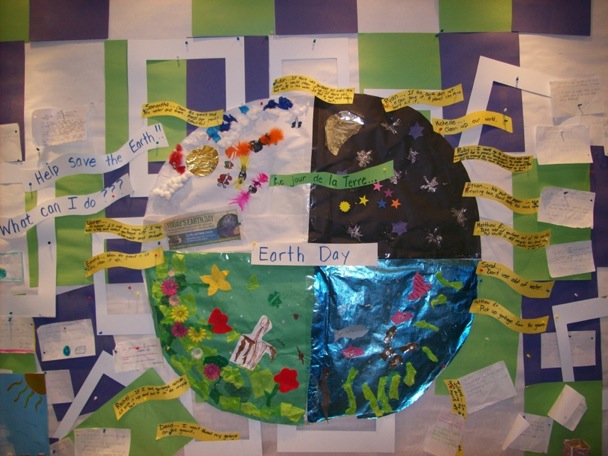 Visit my Earth Day Lesson Plans to learn about other unique earth day activities.
"A Teacher Affects Eternity"