Preschool Outer Space
Astronomy for Kids
Activities, Experiments and Crafts
Preschool outer space activities and experiments are a great way to develop your child's gross motor skills, fine motor skills, cognitive development and language development while focusing on their interests.
The following preschool outer space activities were taken from my son's preschool class. Thank you Mary and Mike!
Solar System Mobile:
Goal: Learn that the planets are in different sizes.
Materials:
Paper clips or string
Crayons
Construction paper
Glue and tape
Scissors
Straws
Process:
Make an X with the straws and tape it in the middle.
Cut out different size circles for the planets.
Attach the planets to the paper clips and than to the straws.
Hang it.
Solar System Picture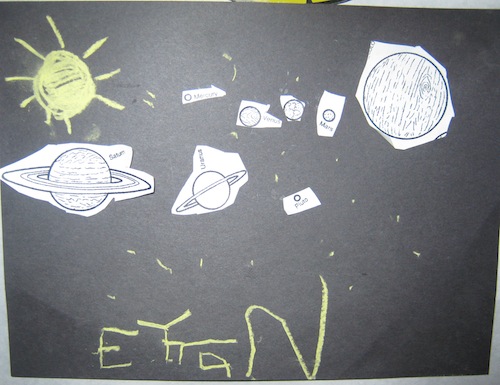 Goals:
Development of fine motor skills by cutting and coloring.
Language development- learning the names of the planets and facts about them.
Materials:
Black construction paper for the background
Yellow chalk
Drawings of planets
Process:
Draw the sun.
Cut out different size circles for the planets.
Glue the planets in the right order.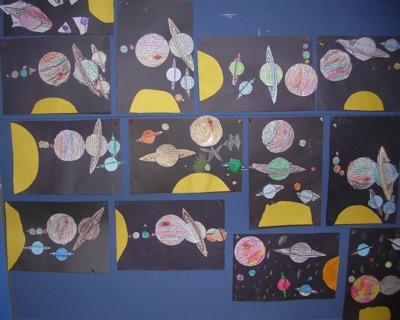 These resonably priced puzzles are great tools to reinforce the learning:
Solar System Picture Open-ended
Goal: Using different mediums to create the solar system
Materials:
Large Wooden Panel
Paint
Plasticine
Sparkles
Process:
Paint the background on the wooden panel and allow it to dry.
Using plasticine create planets. Keep it free style. The children can be creating different galaxies.
Glue the sparkles and anything else you feel like.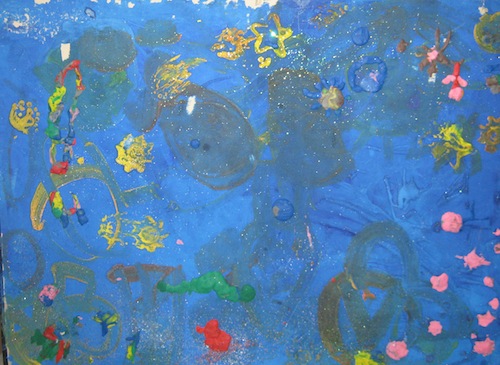 Sun Mobile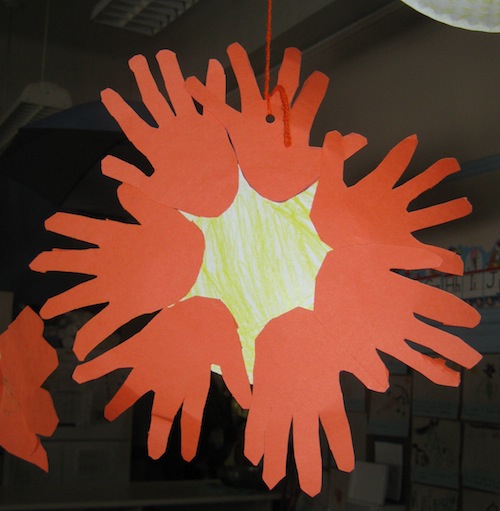 Goal: Practice fine motor skills with cutting and coloring.
Materials:
Process:
Have the children trace each other's hands.
Cut and glue the traced hands around the paper plate.
Color the plate in yellow and add a smiley face.
Attach a string and hang it.
Experiment: Size is Relative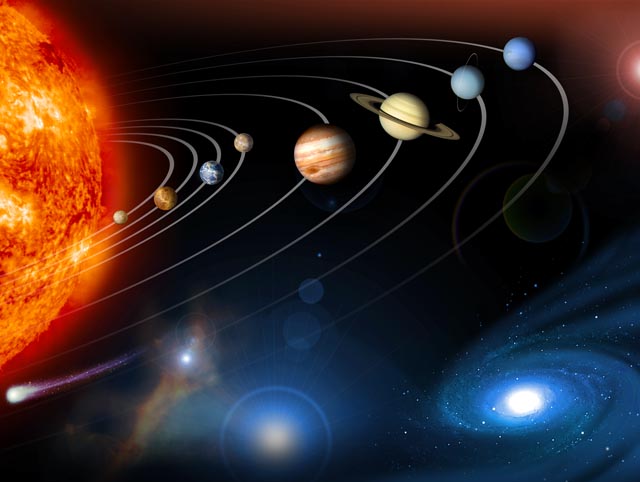 Goal: To compare the size of the planets to one another.
Materials:
2 peppercorns (Mercury and Mars)
2 peas (Venus and Earth)
2 plums (Uranus and Neptune)
1 grapefruit (Jupiter)
1 orange (Saturn)
1 basketball (the sun)
Process:
Put the items in the correct order beginning with the sun.
Look at your solar system with the children and think how many mercury planets fit into the sun? How many earths equal the size of Saturn?
Bubble Map of the Universe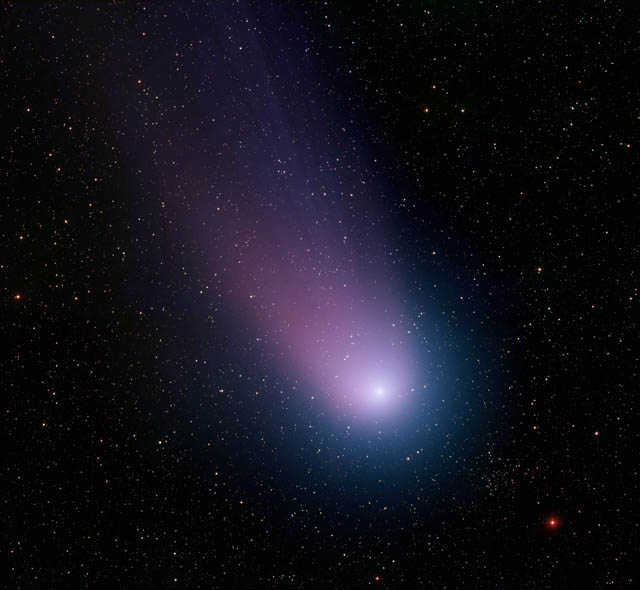 Materials:
Empty Cup
1/4 cup dishwashing soap
Spoon
Straw
Large sheet of paper
Process:
Mix the dishwashing soap with the powder paint into the empty cup.
Blow through the straw into the soap mixture until bubbles rise above the top.
Carefully lower the paper over the bubbles. Do not press it too hard.
Remove the paper.
Congratulations! You made the nightly sky with thousands of galaxies and endless number of stars.
"A Teacher Affects Eternity"