Preschool Bulletin Boards

Preschool bulletin boards play an important role for every classroom. They showcase the children's works, set the learning theme and liven up the classroom atmosphere.

Criteria for Great Preschool Bulletin Boards

Visually Pleasing

The work is displayed with respect and it is colorful.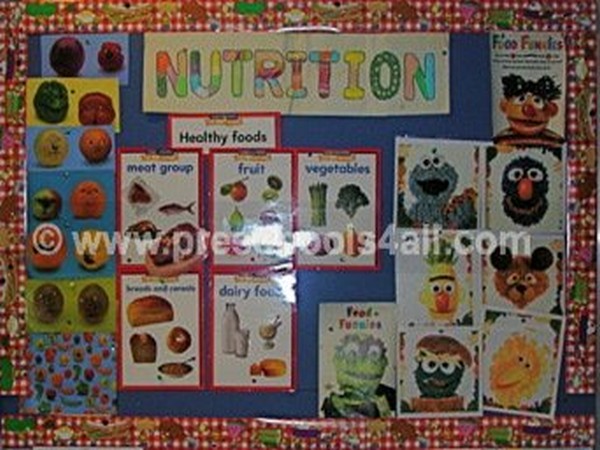 Display the Children's Work

At least one bulletin board in your class should display children's original artwork on it. It gives the children a feeling of appreciation and self worth when their work is displayed. It seems unnatural to me when a preschool classroom has only pictures and posters that were made by the teacher or purchased.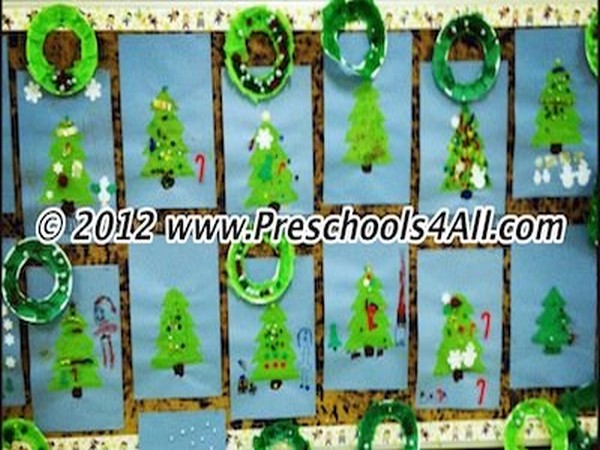 Relate to the Theme

Keep your board up to date. Do not have a fall scene if it is already the middle of January and we are in the midst of winter.
Interactive

I like to be able to remove parts of my bulletin boards and use them during circle time or to refer to it during circle time. I find it becomes more meaningful for the children especially the spatial learners.
At the Children's Eye Level

After all the bulletin boards are meant for the children not the adults in the room. In particular place the calendar, the daily schedule and the job board at their eye level.

Communicate to Parents

Place a white board with erasable markers next to the classroom. Use it to communicate to parents your activities throughout the day.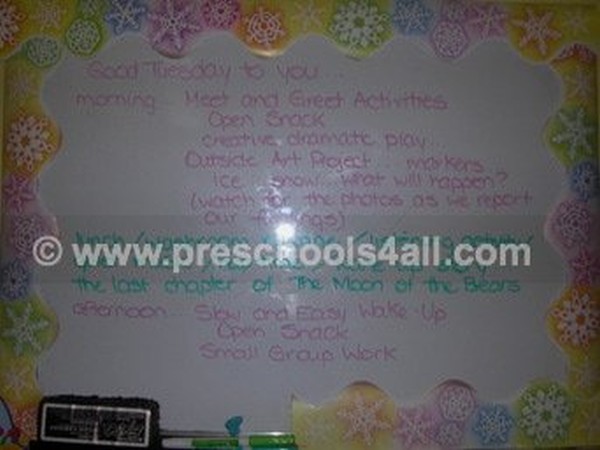 Month by Month Preschool Bulletin Boards

I've been going around snapping pictures of bulletin boards around my school and my son's school.
New Beginnings
All About Me
Me and My Family
Bird Migration
My Body
Nutrition
Chanukkah
Christmas
Winter
Shapes
Multiculturalism
Chinese New Year
Valentine's Day
Groundhog Day
Dinosaurs
St. Patrick's Day
Nursery Rhymes
Outer Space
Mother's Day
The Farm
Transportation
June Bulletin Boards
Graduation
Father's Day
Summer
Fire Safety
Travel Destinations
Preschool Activities Home > Preschool Bulletin Boards
---