DIY Teacher Gifts Ideas

Simple DIY teacher gifts that will be received with an "Aww..." and a big smile.

Over my many years of teaching I have met wonderful parents who realized that the action of giving is as important as the gift itself.

They wanted to teach their children the valuable lesson of saying thanks and showing appreciation.

By getting children involved in these simple crafty ideas for teacher gifts, they managed to create a learning moment for their child and a priceless gift for the teacher.

It is thanks to these parents that I am able to share these great homemade gift ideas with you.

Bookmark

Simply decorate a cut out piece of paper, add a string with some beads and laminate it.

Decorated Mug

You can personalize a portable coffee mug by allowing your child to draw on it.

Picture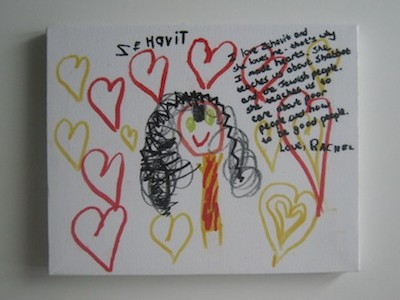 Buy a canvas and get your little artist to draw a picture of their teacher. Ask them what makes this teacher special and write their answer on the canvas beside their picture.

Last year I received a drawing of myself on a canvas. This was one of my favorite gifts and it is now hanging in my office. (Like how she drew my curls?)
There are lots of other homemade gift ideas but the following three are the least time consuming...

Recipe Box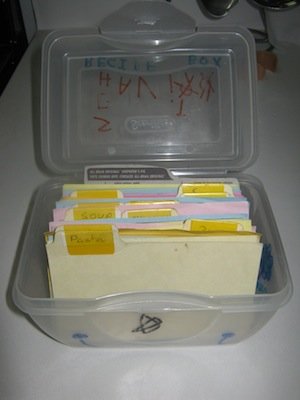 Simply buy a box (you can find them at the Dollar Store), let your child decorate it. For an extra touch add a few of your favorite recipes typed up and place them inside.

Jewelry Box

Similar idea to the recipe box. Find a smaller wooden box, paint it and maybe add a beaded necklace inside.

Placemat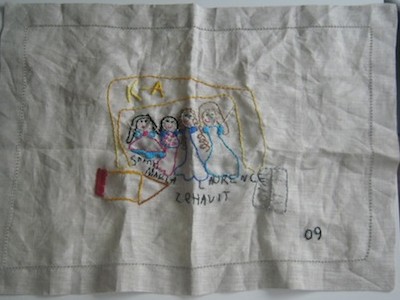 Buy a plain placemat and hand sew a copy of a picture your child made of their teachers. When I received this present I was simply blown away.
Arts and crafts are not your strong side? No worries! I got a page specifically for easy baking homemade teacher gifts.