Easy Family Halloween Costumes

Family Halloween costumes you can buy or create on your own for any family size. As a family of four, I always try to think of different groups of fours to inspire me as I create the costumes. Of course, using your child's favorite story, TV show or music group is a great way to get them involved.

Group Halloween Costume Ideas

Raining Cats and Dogs

In this photo our younger son is just a few months old. It is his first dress up costume.
I had the doggy costume and the cat costume and had to think of a way to get my husband and I to be part of the family costume...

... and since it usually cold and rainy on Halloween (at least in our part of the country) I put on my rain boots got an umbrella and said we are: "It's Raining Cats and Dogs"

Of course the adults thought it was witty and clever. The children, not so much. They were just happy to be dressed us as animals.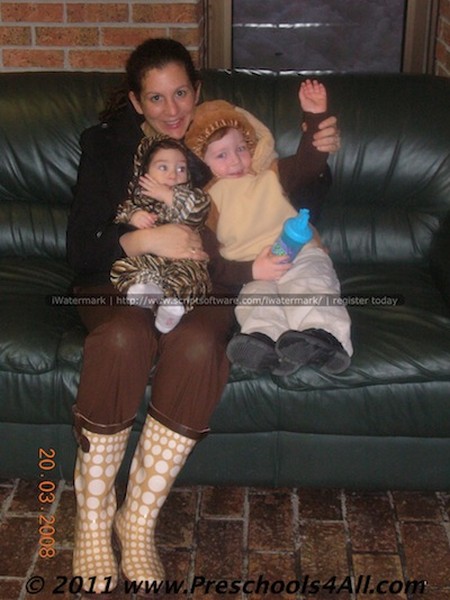 When I am dressing up for Halloween or other occasions, I like to shop on Amazon because their low prices are hard to beat. Their huge selection of Men Costumes, Women Costumes and Kid Costumes also gives me a lot of new ideas and fresh themes.

Goldilocks and the Three Bears

Inspired by the story of Goldie Locks and since I am the only girl in the house and I am living with my three bears, this costume came to us naturally.

I simply bought hairbands and added cut out foamy ears. My older son had a bear costume and the younger one is simply wearing a one piece cozy fleece.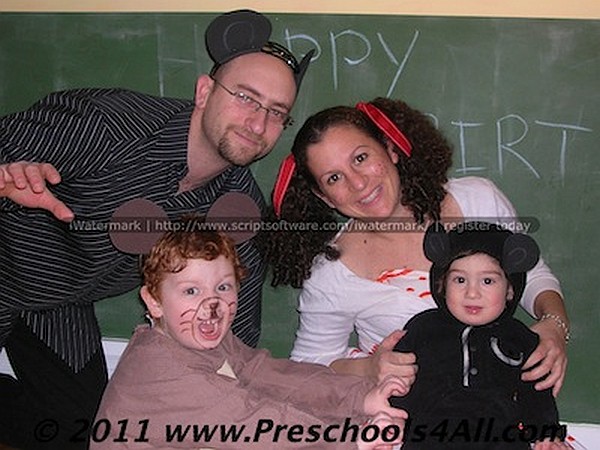 The Wiggles

Last year my children were obsessed with The Wiggles. We listened to them in the car, at home and we even went to see them live.

We talked about the kind of Wiggle we want to be (Red, Purple, Yellow or Blue). I went to the stores in search for plain color shirts (not any easy task) and added the Wiggles Logo by ironing it on with a T-Shirt transfer paper.

My kids were so happy about this costumes that to this day they were the shirts every once in a while... as do we :-)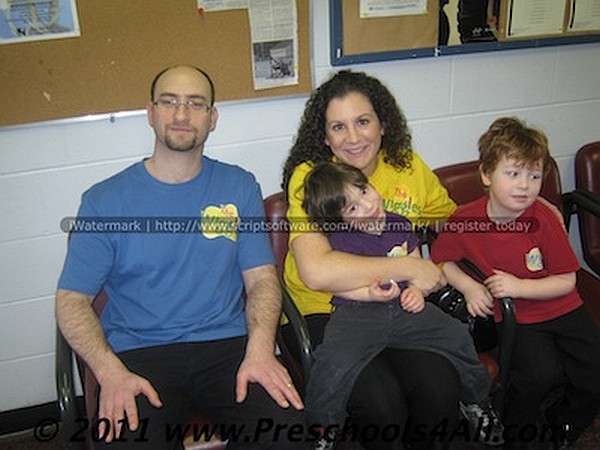 More Family Halloween Costume Ideas

Here are some of the other group costumes are available on Amazon. I have listed my favorites:
Dress up as Dorthy, The Tinman, The Scarecrow, The Lion or The Wizard
So many character to choose from: Alice, Queen of Hearts, The Madhatter, Cheshire Cat...

Daphne, Velma, Shaggy, Fred and of course Scooby himself.
Papa Smurf, Smurfette, Grouchy Smurf and the rest of the clan. The Smurfs are ideal for larger or extended families.