Children's Bible Crafts
The Story of Creation II

The story of creation in the bible offers teachers and parents a lot to do for children's bible crafts. I created the following arts and crafts with the kids in my class and they loved the final product. Click here for my first Creation arts and crafts if you need more ideas.

God's Creation Arts and Crafts II

Using acetate paper (projector paper) is not a regular occurrence in my class and I believe that that in itself adds to the excitement. Depending on the number of children in your group, this activity can become expensive unless you can purchase acetate paper for cheap.

Read the Story of Creation to refresh your memory and view other discussion points.
Materials
Paint in a variety of colors
Stickers - flowers, stars, fish and birds, animals. Peeling off stickers is a great fine motor activity.
Lick paper
Permanent markers
Scissors
Paint brushes

Directions
Introduce each day to the children and brainstorm with them the different things that belong and should be added to the page. When all the pages are completed and dry attach them and create a book. When the pages are on top of each other they create one picture!

On the first day, God created darkness and light: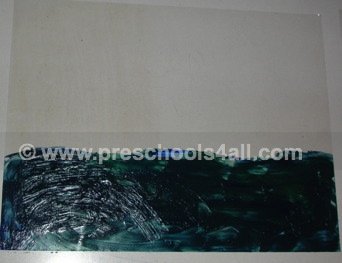 On the second day, God parted the waters to make the heavens and the oceans:
On the third day, God created the land, the trees and the flowers: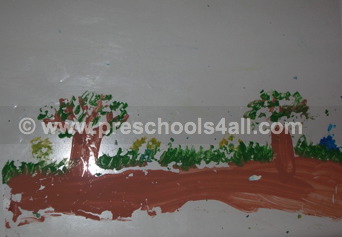 On the fourth day, God created the sun, the moon, and all the stars:
On the fifth day, God created creatures living in the sky and the waters:
On the sixth day, God created the animals of the land and people:
And together... we have the world!