Children's Halloween Punch Recipes

These Halloween punch recipes will add both color and flavor to your spooky night.

Hot Golden Cider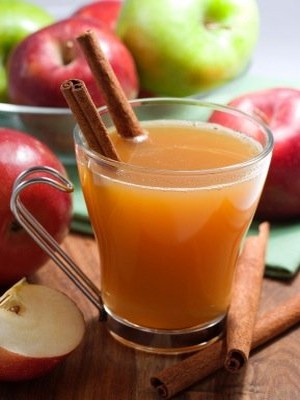 Your children will feel like they are making a special potion when they add the cheesecloth with spices into the saucepan. Must have adult supervision.
Ingredients

6 cups of Apple Cider
1.5lbs Canned Apricot Nectar
2 tbsp Brown Sugar
Cotton Cheese Cloth
Scissors
String
6 sticks Cinnamon
1/2tsp Whole Cloves
Directions
1.In a large saucepan combind the first three ingredients (apple cider, apricot nectar, brown sugar)
2. Cut the cheesecloth into an 8-inch square.
3. Combine cinnamon and cloves in the cheesecloth and tie with a cotton string.
4. Add to saucepan
5. Bring mixture to boil
6. Reduce heat
7. Simmer covered for 10 minutes
8. Remove and discard spices. Serve warm.
Making it meaningful - Allow your child to smell the various ingredients than close their eyes and let them guess what they are smelling.

Orange Cream Punch

Ingredients
14 ounces Sweetened Condensed Milk
12 ounces Frozen Orange Juice Concentrate (thawed_
2 liters Club Soda or Ginger Ale (chilled)
Orange Sherbet
Directions
In a punch bowl combine the sweetened condensed milk, orange juice concentrate and club soda.
Top with scoops of orange sherbet. Serve immediately.

Red Punch Float

Ingredients
2 cups of Water
3 ounces Package Cherry-Flavored Gelatin
3 liters Lemon Lime or Ginger Ale
Directions
1. Boil the water
2. Place the water into a bowl
3. Add gelatin until it dissolved
4. Cover and chill for at least 4 hours
To serve, pour about 1/2 cup of ginger ale into a glass. Spoon in an equal amount of the chilled gelatin. (The gelatin should float on top) Serve your yummy punch recipes in these spooky cups and keep your drinks cold with this scary inflatable cooler.